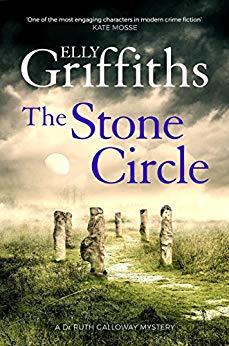 The Stone Circle is the 11th book in Elly Griffiths fabulous series featuring archaeologist Dr Ruth Galloway and terse DI Nelson. Like its predecessors, it's packed with mystery, complex interpersonal relationships and murder.

In this novel, a body is found buried in a recently unearthed stone circle. While the circle is of ancient origins the body definitely isn't. Enter both Ruth and Nelson whose expertise is required to firstly age the body and then discover who the culprit is. When a cold case is reopened, it's not long before suspects come to the fore. But when the most prominent of these is murdered, Nelson and his team have to work harder than ever before someone else is hurt – or worse. 

As usual, Griffiths excels in developing her characters – the regulars and even those introduced because of the central plot. Ruth, Kate, Nelson and his family's dynamic becomes even more tangled and emotionally fraught as revelations and decisions regarding the future are made and then disregarded. I think Griffiths does real justice to the notion that it's possible to love two people at once – two good people who don't deserve to be hurt. While Nelson is torn between the two women in his life and his very different families, there's no doubting his love for them or the fact he's a good person who can make bad decisions (like other characters in the books). I also like that the women are represented as strong and proud, not passive vessels to Nelson's wishes or desires. 

The ending to this novel feels a little rushed – not in terms of the plot, which is nicely played out, but in relation to the main recurring characters. I wish the editors had allowed Griffiths the chance to flesh it out just a little more. Nonetheless, I really look forward to seeing where Ruth, Nelson and the rest of the characters based around King's Lynn (which really does see more than its fair share of buried bodies, surely?) takes us!